Company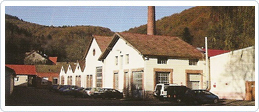 Since more than 200 years ALTHOFFER has been managing its team, its equipment, its professional network and its experience to technical textiles for machines and industrial processes.
From 1809 to 2000, the company passed on from generation to generation to the ALTHOFFER family members.
In 2000 an Italian Family Group acquired ALTHOFFER and grew it for 7 years.
In 2004 ALTHOFFER established a subsidiary in France and its branch in Italy (AK Filtration and AK Filtrozella) for the sale of filter bags. They were the result of the joint venture of ALTHOFFER with a German company.
As the ownership of the Italian company changed, this association stopped at the end of 2007.
The management of ALTHOFFER acquired it and continued its orientation to the sole satisfaction of its customers in 2007.
Services
Contact us
General terms of sale